Products
= Mild
= Medium
= Medium Hot
= Hot
= Super Hot
Sauces & Salsas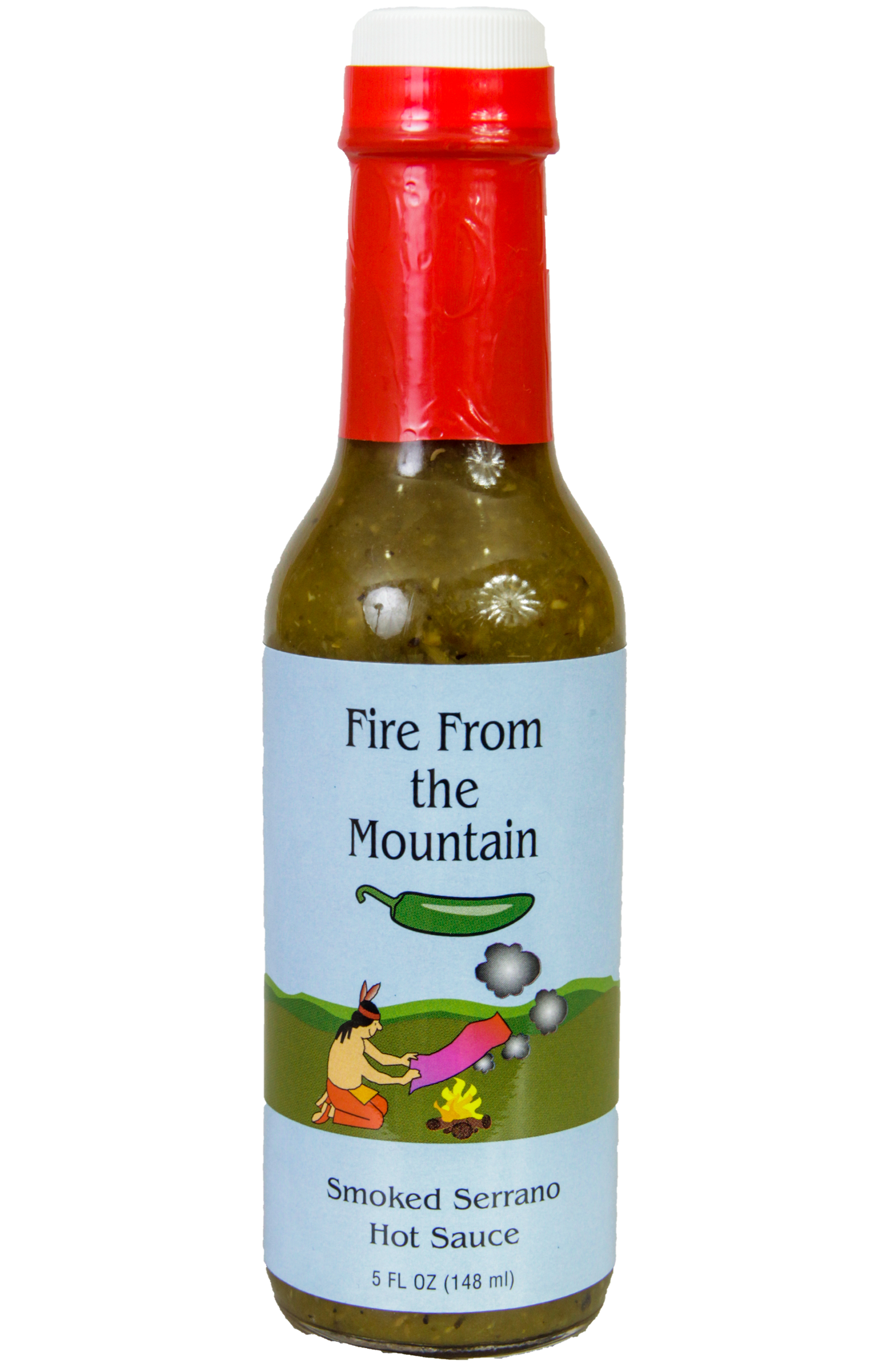 Smoked Serrano Hot Sauce
Smoked Serrano Hot Sauce is a medium-hot green hot sauce, slightly smokey from our Apple smoked Serrano peppers, roasted poblanos, garlic and onions. Cilantro gives this sauce a bright finish.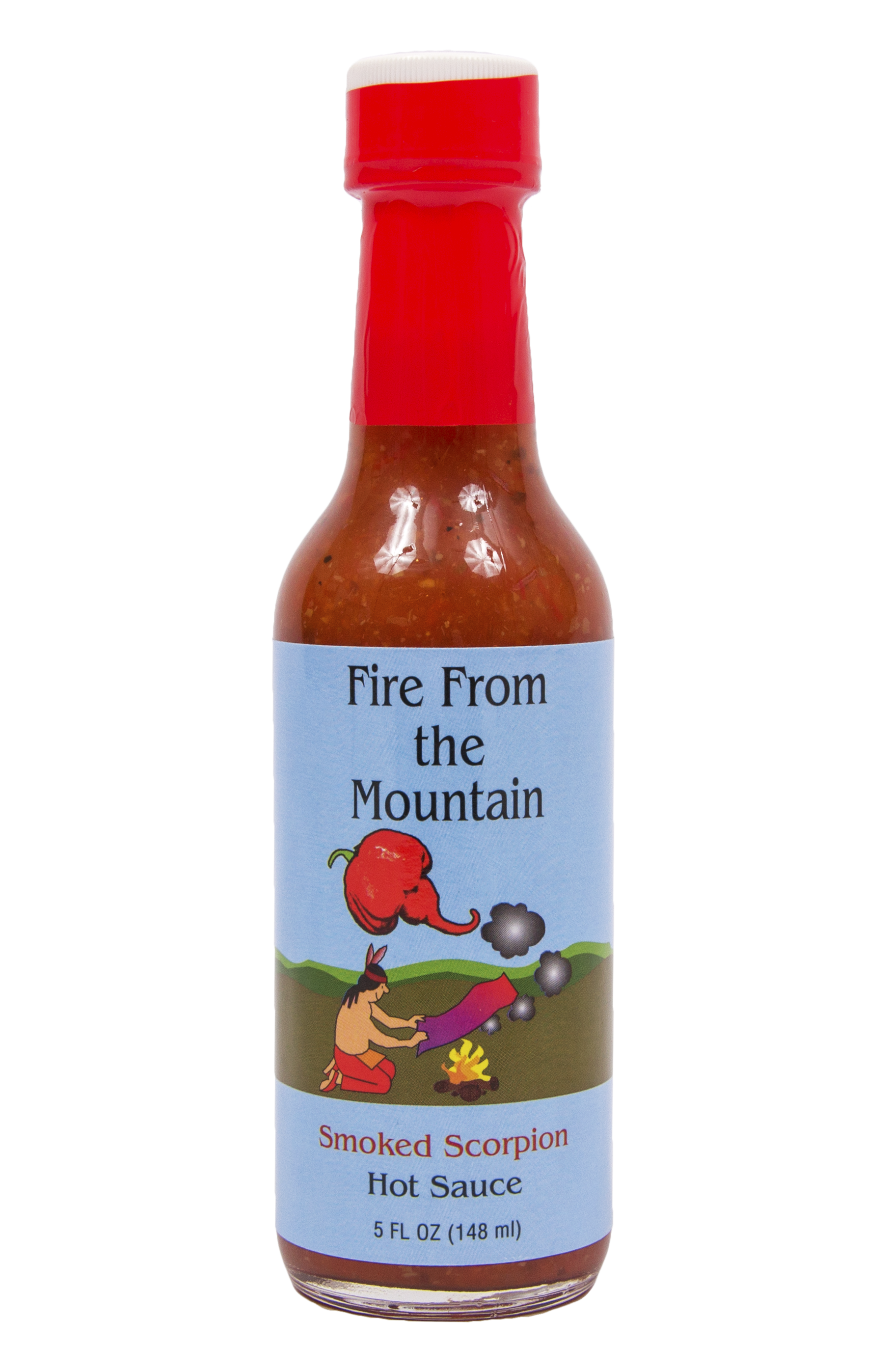 Smoked Scorpion Hot Sauce
Smoked Scorpion hot sauce is derived from the Scorpion pepper, the second hottest pepper in the world. This is a super hot sauce that is only for the hardiest of hot sauce connoisseurs. Have a taste, if you dare!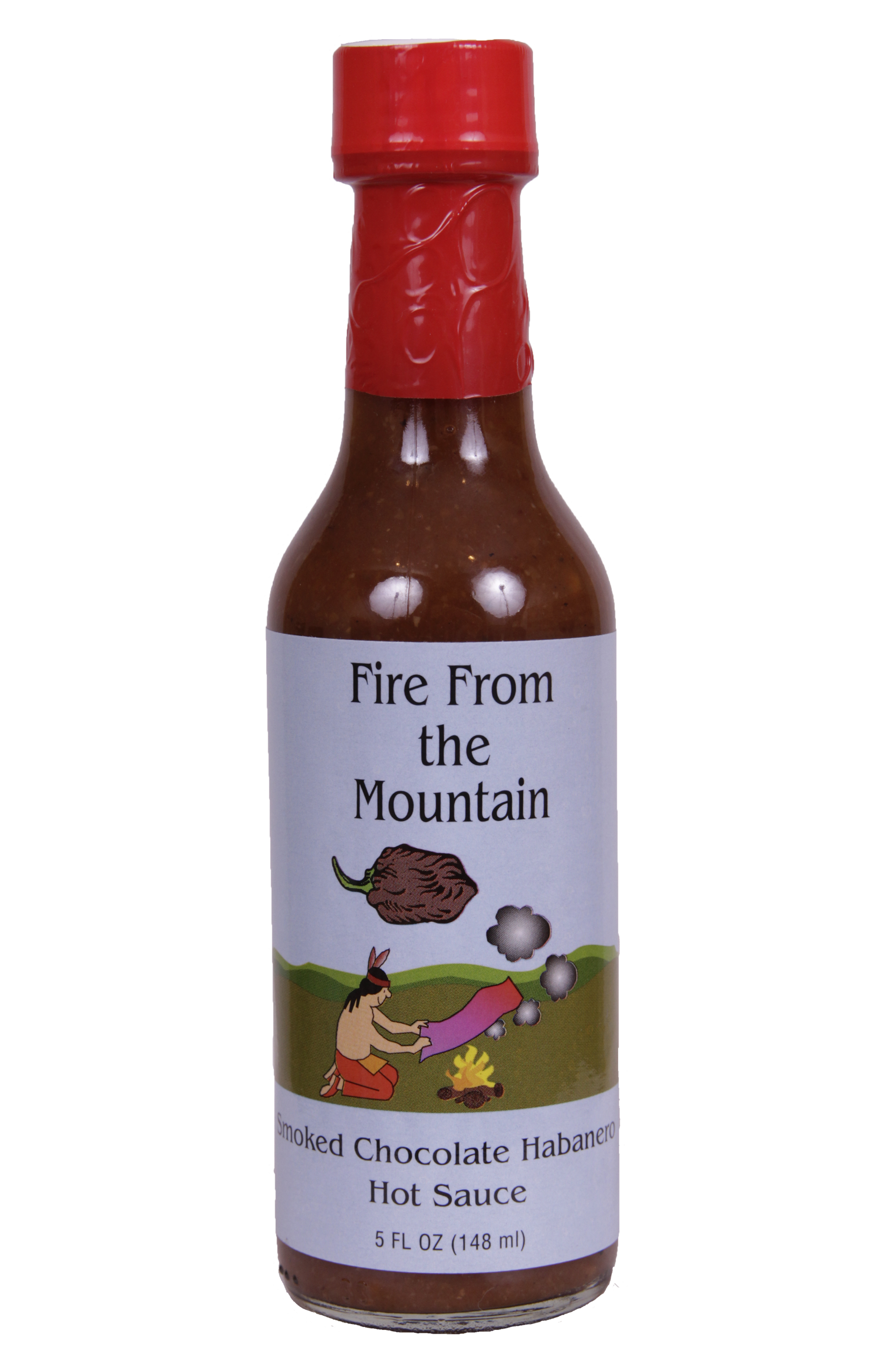 Smoked Chocolate Habanero Hot Sauce
Our Smoked Chocolate Habanero hot sauce has a hint of Mexican chocolate, a touch of lime and a lingering intense heat from the beautiful chocolate habanero pepper.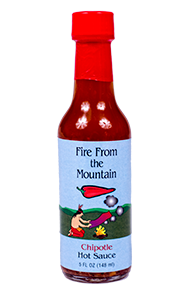 Chipotle Hot Sauce
5 ounces of intensely flavored hot sauce made from sun-ripened red jalapenos smoked over Apple wood.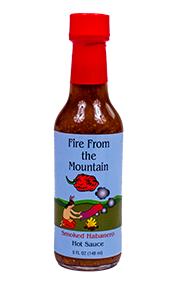 Smoked Habanero Hot Sauce
5 ounces packed with flavor from a variety of ripe habaneros smoked over Apple wood.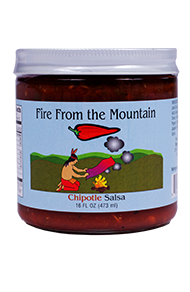 Chipotle Salsa
16 ounces full of flavor from our signature home grown chipotles smoked over Apple wood and roasted peppers. Addictive!
Samplers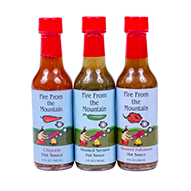 Hot Sauce Sampler
5 oz bottle of Smoked Serrano Hot Sauce
5 oz bottle of Chipotle Hot Sauce
5 oz bottle of Smoked Habanero Hot Sauce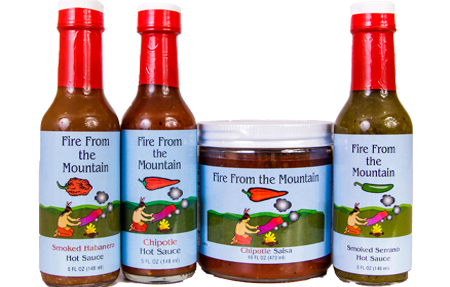 Fire From the Mountain Classic
5 oz bottle of Smoked Serrano Hot Sauce
5 oz bottle of Chipotle Hot Sauce
5 oz bottle of Smoked Habanero Hot Sauce
16 oz jar of Chipotle Salsa